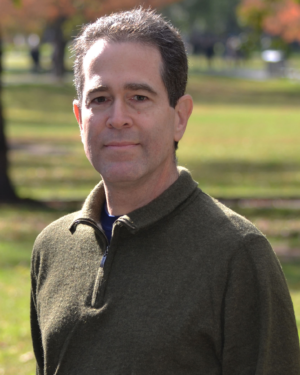 THANK YOU FOR MAKING AN IMPACT:
Our 2016 year-end appeal recently closed and I am pleased to announce that through the generosity of you and so many other supporters of the Genesis Foundation for Children, we raised $45,677 for our clinical, therapeutic, informational, and educational programs.

Thanks to you, we made great strides last year in our mission to help all of our patients born with genetic and physiological challenges reach their potential.
Some of the highlights include:
Hiring an Executive Director, a Special Events Manager, and a Philanthropy & Communications Specialist
In 2016 we served 1,690 children and families:

1,000 calls to the MothertoBaby information hotline
610 patients at Feingold Center for Children and satellite clinics
80 children in the Therapy and Performing Arts Program

Renewing our Therapy and the Performing Arts program, which had been nearly dormant for over five years
Revamping our MothertoBaby (formerly known as the Pregnancy Exposure InfoLine) website
Broadening our engagement with individual and corporate sponsors in the fields of healthcare and medical technology
Creating an annual gala and award to honor Dr. Murray Feingold, to be held this year on Friday, April 28th, 2017.
Onboarding three new members to our Board of Directors
  We are delighted with the growth we are experiencing and expect 2017 to be even more successful for our organization and, of course, the patients and families we serve.  Thank you for all you do to preserve and enhance the legacy of Dr. Feingold and this groundbreaking work.
I hope you will feel free to contact me with any questions or comments you may have.
Sincerely,
Matthew Hoffman
President
---
You are special part of the work here at The Genesis Foundation for Children. You are part of a legacy of caring, a 35-year tradition of compassionate care and enriching the lives of children.
Through your kind and generous support, we are continuing to carry on the vision and life's work of our founder, Dr. Murray Feingold.  We continue onward with his caring spirit and dedication to providing children with rare diseases, genetic disorders and other intellectual and physical disabilities with outstanding clinical care and programs that provide opportunities to enhance their lives physically, intellectually and creatively.
Here is an example of how your financial support makes a difference:
"The music therapy program complements the philosophy of our integrated preschool and provides a fun and engaging activity which is accessible to all of our preschool students, regardless of learning style or ability."
– Kelly Mooney,  Student Services Director & Early Childhood Coordinator for the Bourne Public School
(One of the programs The Genesis Foundation for Children funds.)
We sincerely appreciate your outstanding support.  Thank you for your continued friendship and for enabling us to enhance care and enrich lives for the children and families we serve.
Sincerely,
Kelli Rafferty
Executive Director