The Genesis Foundation for Children is pleased to announce it has named five new members to its Board of Directors in the last sixth months.
Joined in December 2016:
Richard Sawyer, Senior Manager of Publisher Partnerships, EBSCO Information Service
Dina Odak, VP of Finance, iHeart Media
Joined in March 2017:
Amee Desjourdy, Chief Human Resources Officer, Global Partners
Joined in June 2017:
Jennifer Berryman, Vice Chancellor for Communications, University of Massachusetts Medical School
Laura Housman, CEO and Founder, Access Solutions Consulting
*Full bios below.
Additionally, as of July 6th, Kelli Rafferty has moved onto a new organization after a year of service in the Executive Director role with The Genesis Foundation. Matthew Hoffman, President, along with Board of Director's Executive Committee and The Genesis Foundation's staff, has begun a partnership with Development Guild DDI to search for Rafferty's successor.
Full Biographies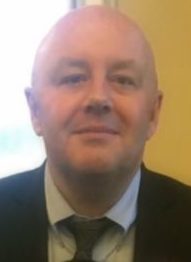 Richard Sawyer, Senior Manager of Publisher Partnerships, EBSCO Information Service
Rich has been connected to the Genesis Foundation for many years, as father of Michael, one of Dr. Feingold's patients. A lifelong resident of Woburn, Massachusetts, Rich is a graduate of University of Ma ssachusetts and works in Publisher Relations at EBSCO Information Services. Rich and his family spend a lot of their time on Cape Cod. He and his wife, Kathleen enjoy watching and supporting their sons Michael and Ben with all of their athletic endeavors. Rich is pleased to be connected to and working with this most admirable organization.
Dina Odak, VP of Finance, iHeart Media
Dina brings expertise in all aspects of financial planning & analysis including providing financial leadership, controllership, and process improvement and standardization, and is The Genesis Foundation's Treasurer of the Board. Dina began her career in the multi-platform broadcast industry (radio, digital, social, event, out-of-home, traffic & weather networks, television specials) working for a small radio cluster in Poughkeepsie, NY and over the course of 18 years has been promoted to a number of key senior leadership roles within the organization including Regional Controller of the Boston radio stations, VP of Finance for the Northeast Regional markets, and her current position as VP of Finance for the Midwest-Southeast and Northeast Divisions overseeing $1.5B in revenue.
Dina has a BBA in Finance from Idaho State University, an MBA from Marist College, and continues to develop her skills through attending Harvard Extension and online courses. Dina grew up in Idaho and relocated to the east coast after college. She now lives in Saugus, MA with her partner Stephen and their French bulldog Bruno. When not working, she enjoys traveling to warm destinations, exploring new restaurants in Boston, and spending time with her family.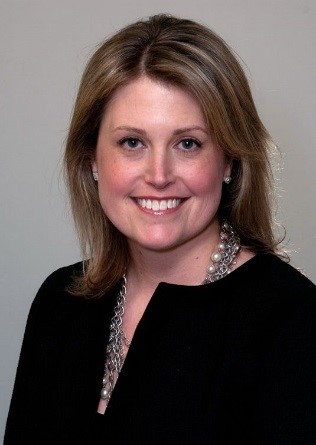 Amee Desjourdy, Chief Human Resources Officer, Global Partners
Amee Desjourdy is currently Chief Human Resources Officer of Global Partners LP based in Waltham. Amee is responsible for all Human Resources related activity with Global, including its philanthropic efforts. Prior to joining Global, Amee held executive leadership roles with several multinational firms including Enel Green Power and Travelex. In addition to joining the Genesis Foundation's Board of Directors, where she supports the newly-created Young Professional Leadership Group as a liaison, Amee currently sits on the Board of Directors for the Cystic Fibrosis Multiple Sclerosis Fund, established by Global in 2009, committed to raising funds and awareness of Cystic Fibrosis and Multiple Sclerosis. She graduated from University of Massachusetts Amherst with a Bachelor's degree in Sociology. Amee lives in Lexington with her husband and daughter Mackenzie.
Jennifer Berryman, Vice Chancellor for Communications, University of Massachusetts Medical School
Jennifer Berryman is Vice Chancellor for Communications at the University of Massachusetts Medical School. In this role, Jennifer is responsible for all internal and external communications, including media relations, executive communications, and brand management. Prior to joining UMMS in March 2014, Jennifer worked for nearly 19 years at WCVB-TV, the ABC affiliate in Boston, most recently serving as the station's Executive Editor and Executive Producer for Special Projects. Her role included overseeing the station's investigative and medical units, working alongside Genesis Foundation long-time Board Member and supporter, Dr. Timothy Johnson. Jennifer's work has earned numerous Emmy, Associated Press, Edward R. Murrow, National Headliner and Gracie awards.
Jennifer grew up in New Hampshire and where she and her family enjoy spending time skiing, hiking, kayaking and relaxing. She is a graduate of Ithaca College in Ithaca, NY; completed the Blue Cross and Blue Shield Foundation's Health Coverage Fellowship in 2009; and lives in Milton with her husband Ken, an attorney, their two daughters, Elana and Abby, a rescue dog named Jake and a cat named Pickles.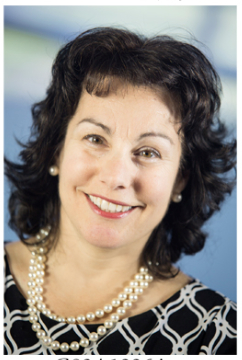 Laura Housman CEO and Founder, Access Solutions Consulting
Laura Housman is Founder of Access Solutions Consulting (ASC), offering global, holistic commercialization consulting in support of patients, providers, payors and pharmaceutical organizations. Prior to founding ASC, Laura was with Molecular Health as Senior Vice President, Chief Commercial Officer and Global Head, Therapeutics Business and Senior Vice President, Corporate Development. Laura also has experience working for Novartis Pharmaceutical Corporation, Charles River Laboratories, Genzyme Genetics, and BlueCross BlueShield of Massachusetts. Laura is also an adjunct faculty member of the Tufts School of Medicine.
Laura holds an MBA with honors, a Master of Public Health with specialization in Health Services, and a Bachelor of Arts degree in Economics with a minor in Business Administration, all from Boston University. Laura lives in Framingham and is an appointed member of the Framingham Board of Health.